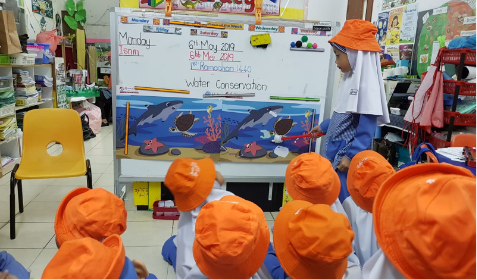 It is almost impossible to over emphasise the value of story readings for children of any age or reading level. ( Marriott,1995)
Story Readings
Learn about Literacy
Become readers
Writers
Future readers
(Sloane,1991)
" Reading to children in school should be a daily activity, as important a part of a child's class schedule as math or lunch. If a child is experiencing difficulty in learning to read, one should not ask whether he or she knows the sounds of letters but if he or she has been read extensively." ( Moustaffa,1997)
Culture of Improving Practice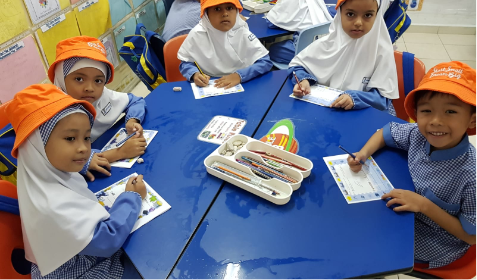 Throughout the years, we explored ideas on how to extent children's learning experience. We embarked on several projects, both small scale and bigger scale to make the connections to their community.
3. "Start Small Dream Big" Project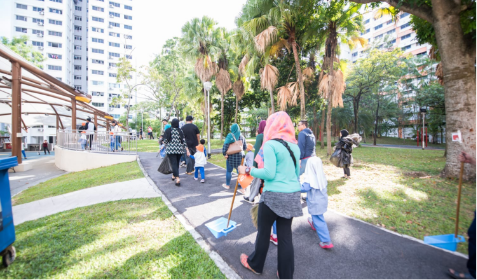 The "Start Small Dream Big" Project was initiated by the Early Childhood Development Agency (ECDA) to encourage pre-schools to create authentic platforms for children to innovate, problem-solve and tap on their unique strengths to help others.
It was first launched in 2015 as part of SG50 and the 15th anniversary of President's Challenge, an annual series of fund-raising and volunteer activities. ECDA works with participating centres to design and implement community service projects over a period of six months.
Sengkang South Campus 1
Blk 552 Hougang St 51 #B1-296 Singapore 530552
Call: 6343 4305 Fax: 6343 4311
Email : [email protected]
Sengkang South Campus 2
Blk 541 Hougang Ave 8 #B1-1215 Singapore 530541
Call: 6386 7567
Email : [email protected]
Tampines
Blk 476 Tampines St 44 #01-179
Singapore 520476
Call: 6787 4724 Fax: 6787 2736
Al Nasry Child Care
Blk 354 Tampines St 33
#01-530 Singapore 520354
Call: 6789 0065
Email : [email protected]
Jurong West
Blk 743 Jurong West St 73 #B1-03
Singapore 640743
Call: 6316 4220 Fax: 6641 1549
Sengkang South Campus 1
Blk 552 Hougang St 51 #B1-296 Singapore 530552
Call: 6343 4305 Fax: 6343 4311
Email : [email protected]
Sengkang South Campus 2
Blk 541 Hougang Ave 8 #B1-1215 Singapore 530541
Call: 6386 7567
Email : [email protected]
TAMPINES
Blk 476 Tampines St 44 #01-179
Singapore 520476
Call: 6787 4724 Fax: 6787 2736
Email : [email protected]
Jurong West
Blk 743 Jurong West St 73 #B1-03 Singapore 640743
Call: 6316 4220 Fax: 6641 1549
Email : [email protected]